GBIX: Axel Meierhoefer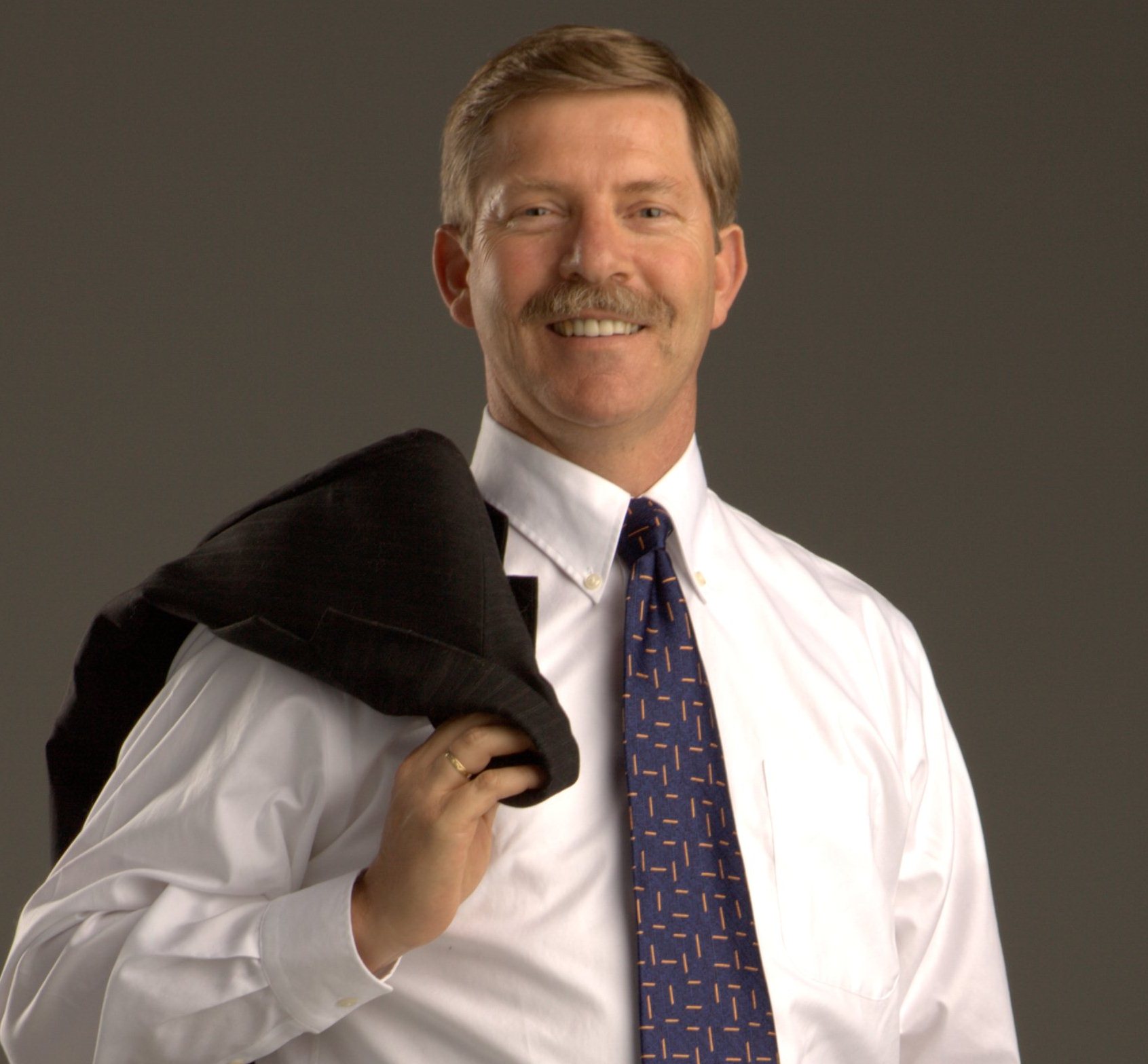 Biography
Axel Meierhoefer, PHD, is an experienced international coach, author, lecturer, training facilitator and business consultant serving as a External Content Expert and Contract Instructor for Global Bankers Institute (GBI), a Training, Communication and Consulting Firm dedicated to the banking and financial services community with innovative top-quality programs that provide measurable business results. With over 20 years of experience at universities and training consulting companies around the world including: Axel Meierhoefer Consulting LLC, Innovision Global, The Coaching Academy Europe, NEWS Coaching, Antioch University, Wake up Live the life, Social Traffic Inc, Maxxel, AMC LLC & MAXXEL Inc., Isera Group LLC, GAF Flight Training Center, American Management Association, Axel has expertise in Change Management, Strategy Facilitation, Large Group Facilitation , Project Facilitation, Program Facilitation, Strategic Planning Facilitation , Organizational Change, Change Leadership, Culture Change Business , Change Management, Leading Change, Executive Coaching , Coaching certification provider, Public Speaking, Conference Speaking , Speaking Engagements, Leadership Development, Organizational Leadership , Team Leadership, Organizational Development, Coaching, Entrepreneurship Teaching, Emotional Intelligence, Executive Development , Organizational Effectiveness, Personal Development, Training Delivery and Talent Management.
Axel Meierhoefer's skills include:
Change Management
Strategy Facilitation
Large Group Facilitation
Project Facilitation
Program Facilitation
Strategic Planning Facilitation
Organizational Change
Change Leadership
Culture Change Business
Leading Change
Executive Coaching
Coaching certification provider
Public Speaking
Conference Speaking
Speaking Engagements
Leadership Development
Organizational Leadership
Team Leadership
Organizational Development
Coaching
Entrepreneurship Teaching
Emotional Intelligence
Executive Development
Organizational Effectiveness
Personal Development
Training Delivery
Talent Management
Axel Meierhoefer's experience includes:
| | |
| --- | --- |
| Axel Meierhoefer Consulting LLC | President, professional facilitator, change management consultant, lecturer, executive coach - AMC LLC provides program management, facilitation, academic support as wells as lecturing and teaching at undergraduate and graduate level universities. We also offer professional facilitation of innovation mapping workshops, design, develop,and facilitate training and learning content, and develop business development and marketing strategies that we facilitate and teach the client to maintain and drive towards success. |
| Innovision Global | CEO Innovision Global, professional Facilitator, Coach, Trainer, Leader - Innovision Global provides professional facilitation services, contract facilitation, coaching, group coaching, teaching support, workshops and seminars including the innovation mapping workshops for teachers and business communities. We facilitate your content in training and other events as well as develop and design content based on your guidance and then teach and facilitate the groups you want to learn the new material. |
| The Coaching Academy Europe | Co-Founder CA-Europe, training facilitator, master coach, trainer - The Coaching Academy Europe provides a new approach for individuals who would like to become certified coaches.. A very comprehensive, compressed training course is delivered in facilitation that consists of interactive and theoretical components, offered in an online format by a professional facilitator for a price never before seen in Europe. The Academy intially offers its courses in German and Spanish. In the near future, it is planned to add other languages, including Italian, Hungarian, and more. The founding team is offering trainers, facilitators and experienced coaches an opportunity to join and get qualified as Master Coaches. Individuals intersted in the courses or the trainer/facilitator positions can contact me via Linked In. |
| Global Bankers Institute | External Content Expert and Contract Instructor - Global Bankers Institute (GBI) is a Training, Communication and Consulting Firm dedicated to the banking, insurance and financial services community with innovative top-quality solutions that provide measurable business results. With a headquarters in the heart of the financial district in New York at 245 Park Avenue, GBI has locations and representatives around the world. GBI's BEST! Training, Communication and Consulting solutions based on global best practices include Anti-Money Laundering (AML), Bank Secrecy Act (BSA), Branch Management Training, Branch Security Training, Business Development Training, Career Mapping, Cascading Goals, Certification, Children's Programs, Classroom, Coaching, Code of Conduct, Communication Programs, Competency Mapping, Compliance Audit, Consumer Lending Training, Continuity Planning, Corporate Governance, Corporate Culture, Crisis Management, Cultural Sensitivity, Customer TouchPoints, DeNovo Banks, Diversity, Documentation, eLearning, Ethics Training, Fraud Prevention and Reporting Training, Gap Analysis, Harassment, Human Capital Performance Improvement (HCPI) Audit, Information Security Training, Key Performance Indicators (KPI), KPI Dashboard, Key Performance Measures (KPM), Leadership Training, Marketing and Advertising, Marketplace Development, Mentoring, OFAC, Onboarding, Organization Structure, Outsourcing, Outward Bound, Platform Sales, Problem Solving, Product Development, Production Standards, Productivity and Quality, Professionalism, Project Management, Quality Assurance, Records Management, Recruitment, Reengineering, Relationship Management, Relationship Selling, Risk Assessment, Sales and Service Training, Security Planning, Seminars, Strategic Planning, Supervisory Skills, Sustainability, Systems Training, Teller Training, TNA, Train-the-Trainer, Training Value Analysis, Wealth Management, Workforce Development and Workplace Safety. |
| NEWS Coaching | Facilitator - NEWS Coaching uses the analogy of a compass and its directions North, East, West, South to describe the changes needed to find the direction that leads to an individuals vision and goals. It helps identify and overcome obstacles, develop a clear plan of action in a structured and supervised approach, and uses tools and significant time to explore what might hold one back and why. The system is also applicable for team improvement efforts and organizational re-orientation and navigation. NEWS can only be provided by certified experts. |
| Antioch University | Adjunct Faculty - Adjunct Professor Antioch University Santa Barbara since 2003, Bachelors , Masters, Doctorate Level : • Knowledge Management (Bachelors level) 2004 - 2008 • Diversity & Global Pluralism (Masters Level) 2005 - present • Cross- cultural Communication (Masters Level) 2006 - present • History of Globalization (Bachelors Level) 2010 • Multicultural communication in international business (Doctorate level) 2010 • Marketing principles and applications (bachelors level 2010) • Global economics (bachelors level 2011) |
| Wake up Live the Life | Co-Author - Develop an honest account of a wake-up moment and join the other authors to offer hope in the form of a book. |
| Social Traffic Inc | Mentor - I mentored, together with Harry Shade, a large number of people who came into the system to learn the different approaches and techniques to benefit from Social media marketing platforms, mainly leading them through a training program so they know what LinkedIn, Twitter, Facebook, friends connect and many others can do for them and their business. |
| Maxxel | Partner - Develop a new approach to social media marketing in Germany at a time when this approach to marketing and relationship development was totally foreign and seen with enormous skepticism. |
| AMC LLC & MAXXEL Inc. | Co-Founder - The majority of work is provided in an adjunct role for undergraduate and graduate classes within local universities. Recently, the first BA class in germany was provided. Sometimes work is done in coaching and consulting for companies, but most business and time is spend with and for universities. |
| Isera Group LLC | Director ISG - Isera group is a mid-size software company with 50 employees in 4 office locations across the US, providing its products to the defense industry, medical responders, police, military services and private companies. I was an Executive responsible for software implementation management to all customers across all software products with a team of 8 direct reports working in 5 offices nationwide. In addition account manager for international business development efforts mainly in Germany, UK, and France. |
| GAF Flight Training Center | Officer - Senior program manager for training center development and flight instructor. |
| American Management Association | Facilitator/Faculty - As a facilitator for AMA, currently offering the seminar "The Voice of Leadership" as a classroom event at an AMA learning center, as an onsite event directly at client locations and as an online learning opportunity, I am applying my talents and skills in leadership improvement, management development, faciltiation, coaching/mentoring to the participants of training at AMA. |
Contact Information
Click here to review a full CV for Axel Meierhoefer.
This email address is being protected from spambots. You need JavaScript enabled to view it.
Links to Articles:
Tips For Speaking Like A True Leader
Using Collaborative Learning in Teaching
5 Tips To Make Accountability Your Friend
Effective Ways for Teaching Students about Project Management
Facilitating Leadership Trainings