GBIX: Naveed Ahmad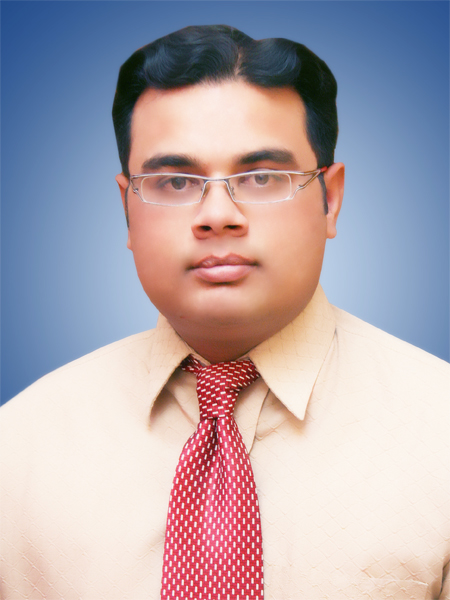 Biography
Naveed Ahmad, is an experienced Islamic Banking expert who has worked with the Central Bank of Pakistan. Additional areas of expertise include, Human Resources, Analysis, Policy and Procedures, Islamic Economics, Training Development and Training Management. Naveed Ahmad being part of the State Bank of Pakistan, has worked in close coordination with organizations including Central Banks around the world, IMF, World Bank, AUSTEC, AGP, ADB, IRTI/IDB, IFSB, IIFM, SAARCFinance, SEANZA, SEACEN, and National Institute of Banking and Finance (NIBAF) for capacity building initiatives in the region specifically in Pakistan.
Naveed Ahmad's skills include:
Islamic Banking and Finance
Training Delivery
Analysis
Policy Writing
Training Management
Central Banks
Policy Formulation
Central Banking
Course Design
Naveed Ahmad's experience includes:
| | |
| --- | --- |
| Islamic Banking Department | Assistant Director -- mainly deals in Promotion of Islamic Finance and Islamic Banking in Pakistan. And also responsible for keeping track of and ensuring sufficient capacity building and HR development efforts of IIBIs viz-a-viz Islamic banking and finance in the Islamic banking industry. Coauthored the Regulatory Instructions for IBIs on Profit and Loss Distribution and pool management Framework in Islamic Banks. Developing Stratigic Plan for the Islamic banking industry of Pakistan A trainer and frequent speaker in the subjects of Islamic Banking and Finance, Profit distribution mechanism in Islamic Banks and Pool Management, Macro Economics Management, Central banking etc. |
| State Bank of Pakistan | Assistant Director - Human Resources Department - Being part of Training wing of HRD, my key responsibilities relate to Foreign Trainings Management of SBP officials in International trainings, seminars, and workshops offered by international training institutions, Organizations e.g. IMF, World Bank, AUSTEC, AGP, ADB, IDB etc, Forums e.g. SAARCFinance, SEANZA, SEACEN etc, and all the Central Banks around the Globe. My responsibilities also include finding avenues to facilitate international attachment programs with various Central Banks of the World and other financial regulatory bodies. I also assure extending all sorts of support to the Member Country Central Banks of different Forums like SAARCFinance & SEANZA on behalf of State Bank of Pakistan in necessary information sharing and other logistics support, especially in Staff Exchange Programs. I also supervise the foreign training data management on the Oracle based database system OTA to keep the data clicks away for Top Management at time of need. |
| SIGNSCAPE Signage and Marketing Firm | Human Resources Supervisor - Human Resource Hunting and Recruitment, Payroll Negotiations and Compensation Management, Motivation and Performance Appraisal, Employee Satisfaction and Feedback, Diversity and Conflict Management |
| Global Bankers Institute | External Content Expert and Contract Instructor - Global Bankers Institute (GBI) is a Training, Communication and Consulting Firm dedicated to the banking, insurance and financial services community with innovative top-quality solutions that provide measurable business results. With a headquarters in the heart of the financial district in New York at 245 Park Avenue, GBI has locations and representatives around the world. GBI's BEST! Training, Communication and Consulting solutions based on global best practices include Anti-Money Laundering (AML), Bank Secrecy Act (BSA), Branch Management Training, Branch Security Training, Business Development Training, Career Mapping, Cascading Goals, Certification, Children's Programs, Classroom, Coaching, Code of Conduct, Communication Programs, Competency Mapping, Compliance Audit, Consumer Lending Training, Continuity Planning, Corporate Governance, Corporate Culture, Crisis Management, Cultural Sensitivity, Customer TouchPoints, DeNovo Banks, Diversity, Documentation, eLearning, Ethics Training, Fraud Prevention and Reporting Training, Gap Analysis, Harassment, Human Capital Performance Improvement (HCPI) Audit, Information Security Training, Key Performance Indicators (KPI), KPI Dashboard, Key Performance Measures (KPM), Leadership Training, Marketing and Advertising, Marketplace Development, Mentoring, OFAC, Onboarding, Organization Structure, Outsourcing, Outward Bound, Platform Sales, Problem Solving, Product Development, Production Standards, Productivity and Quality, Professionalism, Project Management, Quality Assurance, Records Management, Recruitment, Reengineering, Relationship Management, Relationship Selling, Risk Assessment, Sales and Service Training, Security Planning, Seminars, Strategic Planning, Supervisory Skills, Sustainability, Systems Training, Teller Training, TNA, Train-the-Trainer, Training Value Analysis, Wealth Management, Workforce Development and Workplace Safety. |
Contact Information
Click here to review a full CV for Naveed Ahmad.
This email address is being protected from spambots. You need JavaScript enabled to view it.