GBIX: Hussain Jowhar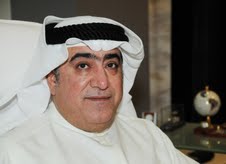 Biography
Hussain Jowhar, is an experienced Strategic Executive, Human Resources expert and Marketing expert serving as a External Consultant for Global Bankers Institute (GBI), a Training, Communication and Consulting Firm dedicated to the banking and financial services community with innovative top-quality programs that provide measurable business results. As Partner and General Manager for Performance Inc Kuwait and with over 12 years of experience, Hussain Jowhar has expertise in Organization Theory, Strategic Management, Financial management, Human Resources Management, Managerial Accounting, Management Information Systems, Marketing Management, and Management of Information and Broadcasting. Hussain has worked at organizations including Ready Mix Concrete Company, Al-bab Holding, Dasco, Commercial Real Estate Company, Financial Group of Kuwait, and Kuwait Real Estate Company.
Hussain Jowhar's skills include:
Organisation Theory
Strategic Management
Financial management
Human Resources Management
Managerial Accounting
Mangement Information Systems
Marketing Management
Management of Information and Broadcasting
Hussain Jowhar's experience includes:
| | |
| --- | --- |
| Performance Inc Kuwait | Partner & General Manager - Leading executive and administrative support to achieve short-, medium-and long-term planning goals, organization and development, guidance and supervision and control of general strategies, to achieve the goals and growth, leadership and direct ways of development, asset protection, classification and risk reduction, the organization of the return on investments, development of detailed action plans, develop policies and procedures required for implementation, and follow-up performance and correct any deviations, develop and monitor the implementation of strategic plans, follow-up the financial performance and take necessary corrective measures as soon as possible to modify any deviations, the ongoing monitoring of the financial position, setting up, developing and planning annual budgets, setting expectations appropriate to the targeted performance and market factors, Monitoring system implementation which control s assets, liabilities, revenues and expenses of the company, working on procedures for maintaining the property and various assets, monitor and improve the corporate relationship with all stakeholders in the outer community and the development of these relations, including the interest and the development of working relationships with customers and financial institutions, the development and preparation of organizational and administrative structures of human resources, study and solve major problems of internal and external , preparing financial analysis reports. |
| Ready Mix Concrete Company | Legal Liquidator in Arab Center |
| Al-bab Holding | Vice Chairman |
| Dasco | Managing Director of Engineering |
| Commercial Real Estate Company | Board Member and Secretary General |
| Financial Group of Kuwait | Chairman and Managing Director |
| Kuwait Real Estate Company | General Manager |
Contact Information
Click here to review a full CV for Hussain Jowhar.
This email address is being protected from spambots. You need JavaScript enabled to view it.
Web Links:
Performance Inc Kuwait: http://www.performanceinckw.com
Articles:
Localisation, Culturalisation and Translation
What Mode Of Training Is Most Effective?