GBIX: Juan Carlos Venegas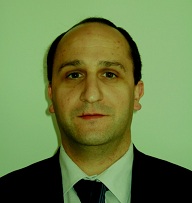 Biography
Juan Carlos Venegas, is an experienced Fiscal Accounts Accountant, Forensic Consultant and Counter Fraud Specialist serving as a External Consultant for Global Bankers Institute (GBI), a Training, Communication and Consulting Firm dedicated to the banking and financial services community with innovative top-quality programs that provide measurable business results. With over 10 years of experience, Juan Carlos Venegas has expertise in Corporation tax and Accountancy, Accounting for Strategy Implementation, Management Accounts, Planning and Forecasting, Income Tax and VAT, Tax Compliance, Tax Planning, International Taxes, Fraud Prevention and Detection, Forensic Auditing and Accounting, Training in Finance and Accounting, Budgeting, Forecasting, IFRS, Cost Containment and Control, Internal Controls, Payroll, Quickbooks, Cost Accounting, Bookkeeping and Corporate Governance.
Juan Carlos Venegas' skills include:
Tax
Forensic Accounting
Income Tax
Internal Controls
Corporate Tax
Tax Compliance
Accounting
IFRS
Tax Preparation
Financial Reporting
Payroll
Financial Accounting
Cash Flow
Tax Accounting
Strategic Planning
Tax Returns
VAT
Financial Management
International Tax
Budgeting
Forecasting
Account Management
Compliance
Internal Audit
Financial Analysis
Quickbooks
Accountants
Cost Accounting
Bookkeeping
Fraud
Financial Control
Fraud Investigations
Risk Management
Preparation Management Consulting
Tax Law
Corporate Governance
Small Business Tax Advisory
Juan Carlos Venegas' experience includes:
| | |
| --- | --- |
| Fiscal Accounts | Director - May 2003 to Present - Belfast, United Kingdom - I provide accountancy and taxation services to businesses and companies in the UK and abroad. Also forensic accounting and fraud prevention and detection services. And training in Finance on a freelance basis. The services include taxation for companies and individuals, including Spanish taxes, accounting for strategy implementation, management accounts, tax returns, VAT, payroll, financial management, corporation tax and tax planning, international taxation, fraud prevention and detection and forensic consultancy. I also deliver training in Finance for different international organisations and I have recently become part of the Banker's Academy as a Contract Instructor. I also a course writer in Accounting and Taxation for Oxford College and some other private organisations. |
| Global Bankers Institute | External Content Expert and Contract Instructor - Global Bankers Institute (GBI) is a Training, Communication and Consulting Firm dedicated to the banking, insurance and financial services community with innovative top-quality solutions that provide measurable business results. With a headquarters in the heart of the financial district in New York at 245 Park Avenue, GBI has locations and representatives around the world. GBI's BEST! Training, Communication and Consulting solutions based on global best practices include Anti-Money Laundering (AML), Bank Secrecy Act (BSA), Branch Management Training, Branch Security Training, Business Development Training, Career Mapping, Cascading Goals, Certification, Children's Programs, Classroom, Coaching, Code of Conduct, Communication Programs, Competency Mapping, Compliance Audit, Consumer Lending Training, Continuity Planning, Corporate Governance, Corporate Culture, Crisis Management, Cultural Sensitivity, Customer TouchPoints, DeNovo Banks, Diversity, Documentation, eLearning, Ethics Training, Fraud Prevention and Reporting Training, Gap Analysis, Harassment, Human Capital Performance Improvement (HCPI) Audit, Information Security Training, Key Performance Indicators (KPI), KPI Dashboard, Key Performance Measures (KPM), Leadership Training, Marketing and Advertising, Marketplace Development, Mentoring, OFAC, Onboarding, Organization Structure, Outsourcing, Outward Bound, Platform Sales, Problem Solving, Product Development, Production Standards, Productivity and Quality, Professionalism, Project Management, Quality Assurance, Records Management, Recruitment, Reengineering, Relationship Management, Relationship Selling, Risk Assessment, Sales and Service Training, Security Planning, Seminars, Strategic Planning, Supervisory Skills, Sustainability, Systems Training, Teller Training, TNA, Train-the-Trainer, Training Value Analysis, Wealth Management, Workforce Development and Workplace Safety. |
Contact Information
Click here to review a full CV for Juan Carlos Venegas.
This email address is being protected from spambots. You need JavaScript enabled to view it.
Links to Presentations:
Understanding and Preventing Corruption
The 11th International Congress on Internal Control, Internal Audit, Fraud and Anti-Corruption Issues
More Web Links: